Level 2 – Short Sounds & Blends
In level 2 the student builds on the knowledge of individual letter sounds and is introduced to initial reading by blending simple three-letter (CVC) words. The level continues with letter blends (CVCC & CCVC).
Online: Fully Digital interactive classroom, Audio Files & Unique letter songs/stories, Introduction and story Animations
Digital Download (Full-color PDFs) Student Book,  Workbook, Storybooks, Flashcards, Extra Resource Pages, Quizzes, Wall Friezes, Printable, and online games
---
Blending & Segmenting
---
Learners practice reading (blending) and spelling (segmenting) the CVC, CVCC and CCVCC words. Level 2 introduces word families (at, en, it etc.) Level 2 also includes nonsensical words to test learner/s blending and segmenting.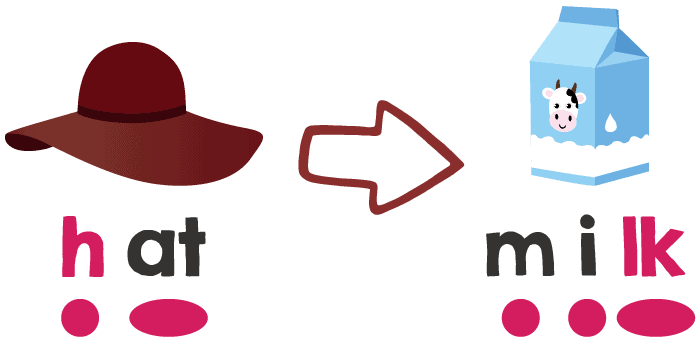 Vocabulary
---
Each target group/sound/blend includes six focus words and stories for the learners to practice.